Alternative Fact...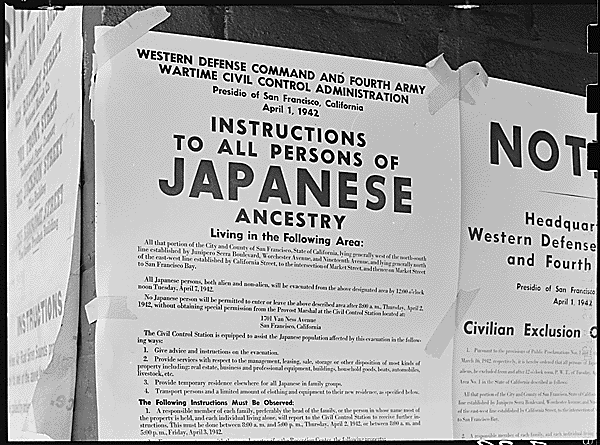 National Archives photo

It's been 75 years since President Franklin D. Roosevelt signed Executive Order No. 9066, which forced all Japanese-Americans on the West Coast to leave their homes and business and moved into internment camps. That's 120,000 people - mostly American citizens.

For an interesting take, read this National Public Radio story.

Also be sure to read News in FiVe Editor Barry Shatzman's thoughts on the lesson we need to learn on why blaming things like this on the times we're living in is an excuse we're guaranteed to regret.
Want more facts like this? Click here